Making your bankroll last
If you want to just have fun and stay at the table as long as possible, decrease your bet size as your bankroll decreases.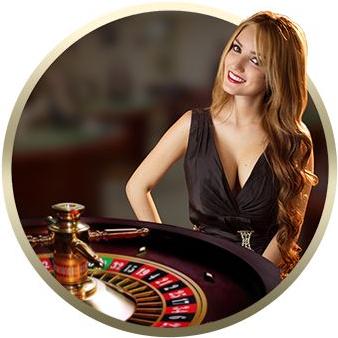 If you want to make your money last, enjoying the experience of playing Roulette for as long as possible, stick to wagers that pay even money. These include the Black/Red, Odd/Even and Low (1-18)/High (19-36) betting options.
They carry a payout percentage of just over 47%, and that's as good as it gets in Roulette!
To make the most of your roulette experience, be sure your bankroll is going to last. By this, we mean don't bring $200 and place $50 bets. Instead, divide your bankroll by at least 10-20, and make this your standard bet size.
Quit while you're up
Unless you use a special strategy to win at the roulette, the longer you play, the greater the chance you'll lose money. Set a profit goal. For most people, it would be something like $100 profit or even just enough to pay for dinner and a movie.
Set a loss limit, and stick to it
It is very easy to take more money from the ATM and lose more. Never play with more than you're prepared to lose. And if you lose your set bankroll, accept the loss and walk away from a prepared loser. It may be great to win back losses, but chasing old losses leads to gambling addiction. Also, remember that money will come and go all your life.
Understand the bets, odds, and payouts
Roulette is a very easy game to learn. See the roulette bets, odds, and payout chart so you know what to expect. Especially if you bet just one number, you may be without a win for many spins. This can get frustrating, so it may be best to make outside bets like red, black, odds, evens etc. This way you get wins more frequently. Learn about the types of roulette bets.
Choose tables that aren't too busy
It is very frustrating when you are waiting for other players to be paid. Busy tables tend to spin too infrequently and aren't fun to play on. Generally, the time of day determines how busy the tables are.
Give preference to European (single 0) wheels instead of American 00 wheels
The single 0 version wheels give you a significantly better chance of winning.
Avoid playing American Roulette if the European version is available. European Roulette has slightly better odds because it lacks the 00. Any way to decrease the house edge is an essential strategy in any casino game, and this is certainly one of them.