Write down the numbers as you sit it out at the wheel (if you are playing online you can make single unit low-risk bets like 1 on red, 1 on even etc).
Wait for 9 different numbers to drop in.
Wait 2 spins.
Bet on all 9 numbers for 3 spins.
Stop.
If all goes well, one number will appear a second time and you'll be paid 35 to 1, while you are risking a total of 27 units. You'll be plus 9 units (because you won't have to bet a new chip on that number the next spin) and you'll win a third of the 27 units you risked – hence the Law of the Third
Watch this 8 minutes clip explaining the statistical facts and how to bet with the Law of The Third Roulette System: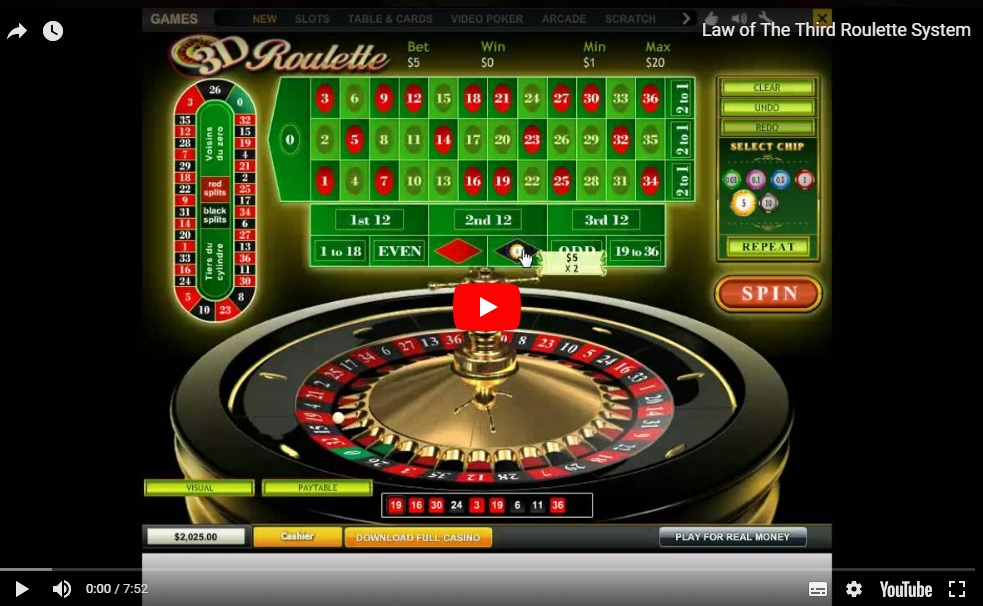 The Roulette Pivot System:
Based on the law of the third, there is a similar system called the Roulette Pivot System. You are welcome to read about it on the next page.